Doors & Furniture Paint Stripping Service
Fast Free Quote
Hassle Free Service
Trained Professionals
Satisfaction Guaranteed
Welcome to
Premium Door Stripping
Premium Door Stripping offers a professional and high-quality stripping and finishing service on a variety of wooden and cast iron items such as doors, furniture, shutters and fireplaces allowing you to restore your home to its former glory. For complete restorations, items are subject to dipping in a chemical bath of hot caustic soda, then carefully removed, neutralised and dried until a perfect finish is achieved. Any repairs can be undertaken. We also offer a full finishing service where Hardwood furniture is stripped by hand. Our philosophy is to provide a professional and high standard job with excellent customer service.
We offer competitive rates and fast service. We do same day collection and delivery service please see Price List for details.
Premium Door Stripping employee staff have been involved in the stripping and rejuvenating of old pine doors, furniture and fireplaces (cast iron and wooden) for many years. We provide services to Bristol, Devon, Southampton, Bournemouth, Swindon, Exeter, Plymouth, Salisbury, Portsmouth and other surrounding areas.
Let our expert team help you transform your doors or furniture at affordable prices. Our team of wood stripping experts can match any restoration job, smaller or big. Our service is an important way of helping the environment and preserving British Heritage. Why buy a new door when we can restore your old one. Our customer range is from homeowners to trade customers.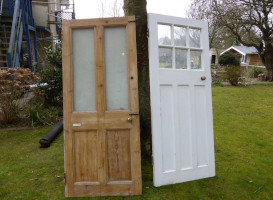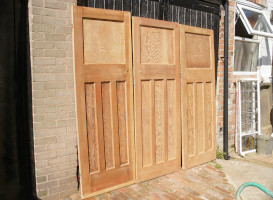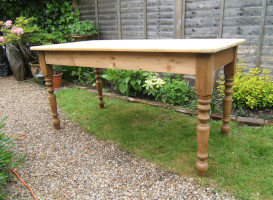 Paint Stripping

In this process the items will be dipped in a heated caustic tank and then power jet wash to remove the paint. We then offer the option to neutralise your items which is highly recommended. Neutralising will prevent any reaction when a finishing coat is applied.
Drying and Sanding Process

The items are placed in heated drying rooms with dehumidifiers until they are completely dry and then sanded for smoother surface ready for the finish to be applied.
Finishing Service

We offer wax / oil finish by customers choice and with this process we deliver the perfect finish of a fully restored item. We also offer varnish, wood stain & also your doors or furniture can be coated with a white base, wood primer ready for one-coat finish..

Services
Wooden and Metal items

Internal Doors

External Doors

Fireplace and Fire surrounds

Tables & Chairs



Door Frames


Benches