Radiator & Metal items paint stripping
We at Premium Doors and Furniture can do just that.  Our team will turn your radiator to 'as new' condition.    With a shiny radiator, The Belle of Ball (or rather, The Belle of the Hall), or a conversation piece in your front room.
With radiators, we can strip away the paint and get it back to its original condition.  Or we could repaint it with a suitable primer that accentuates the radiator's finest features. For further information, you can call us on 07481 171243, send us an email (via info@premiumdoorstripping.co.uk), or fill in our quick contact form online.  Either way, we'll be happy to help you and offer a free no-obligation quote.
Metal stripping is one of the most effective ways to restore metal items like radiators and doors. After years of use and environmental exposure, metal surfaces lose their lustre and sometimes, build up rust.
The stripping process removes the unwanted coating, allowing you to refinish the surface as desired. What happens during stripping? Firstly, the surface is put in a chemical bath to remove paint, powder coating and other finishes. Deneutralisation follows – to balance the pH level of the item.
Then the surface has to dry and prepared for finishing. Premium Doors and Furniture is the ultimate solution to all your paint stripping needs. We offer top-notch radiator and metal door stripping services.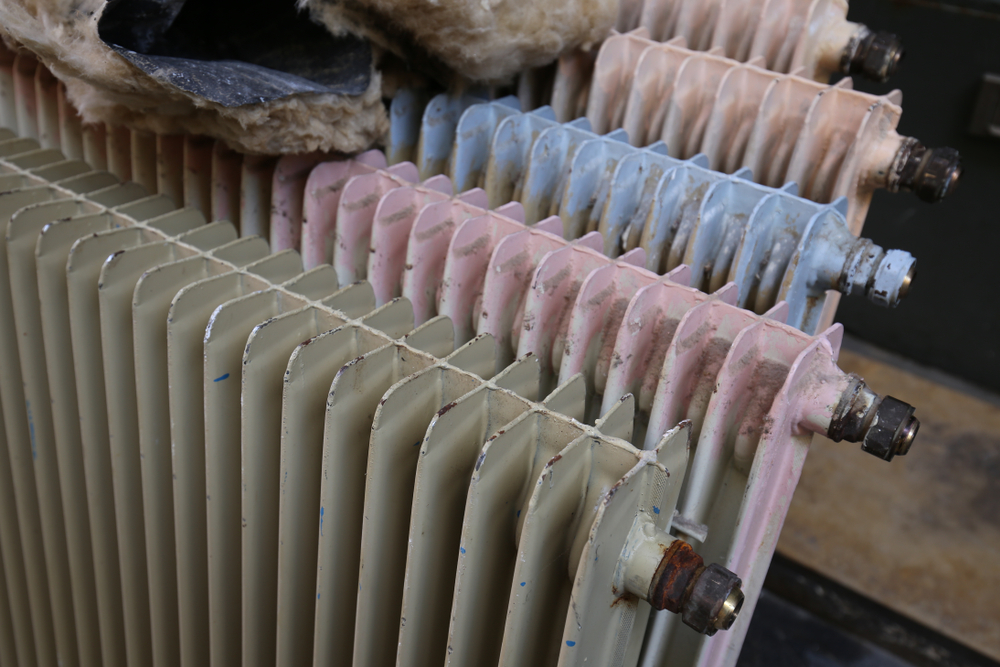 Paint Stripping for Different Metal Objects
Cast iron radiators are the most common objects that we paint strip. Removing the existing coating leaves a decorative casting surface.
It allows you to refurbish the radiator with whatever finish you want. The same applies to fireplaces. Our radiator paint stripping services are perfect money-savers because you can restore an old unit rather than buy a new one.
At Premium, we strip almost surface, which makes our services suitable for various applications. Our technicians can remove paint from metal doors, gates, skirting, fences, window frames and spindles, among many others.
If you are unsure if a particular surface is suitable for stripping, ask. Besides stripping metal, you can hire us for the entire restoration, including waxing and finishing surfaces.
Why Choose Us For Stripping Paint From Metal Items?
If you have garden furniture that requires restoration, trust our skilled craftspeople to do an excellent job. Our customers have the benefit of working with experienced professionals who use the latest equipment and techniques.
Premium Doors and Furniture is meticulous about the stripping process, ensuring that we remove rust, debris and any other surface contaminants.
We maintain honest communication with our clients so that we can learn about their objectives. Our technicians will implement your vision and deliver bespoke products.
Enjoy working with friendly and well-trained craftspeople. View our gallery to see our metal door stripping projects, among others.
Radiator paint stripping can restore an antique unit to a beautiful piece that brightens up a place. Contact us for high-standard stripping services from expert craftspeople at competitive rates.