The quickest way to give your home a make over and enhance its aesthetics is to apply a coat of paint. But you cannot simply slap another layer of paint onto an existing one. The more layers you apply, the thicker and messier it will look.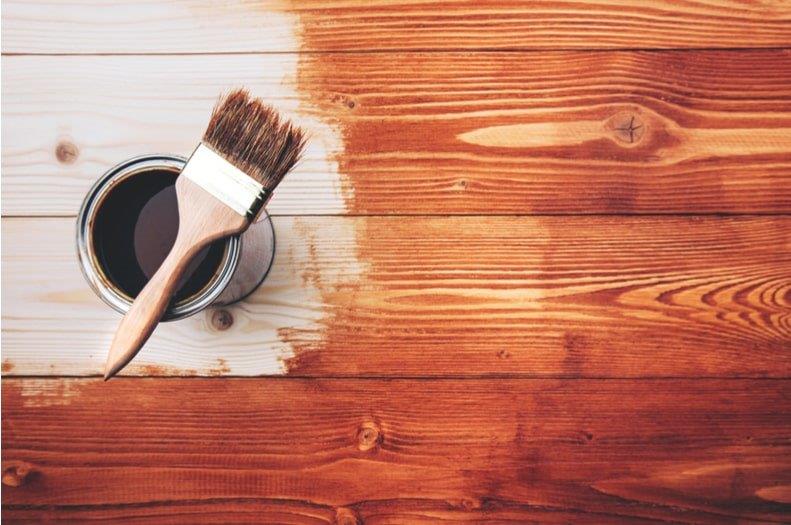 If you want to give your painted home a much better finish, you'll have to strip off the old layers of paint. Wooden surfaces with old layers of gloss paint will require stripping off the old layers of paint so that the doors can close properly and the true lines of mouldings do not get buried underneath the layers of paint.
Stripping Off Paint
Stripping off layers of old paint takes ages if you attempt to do it yourself. It is fine if the wall is in good condition but if the wall is damp for example, you'll have to eliminate that problem first. There are also several ways of stripping paint.
Chemical strippers work perfectly, but there are those which don't work quite as well and if you use general purpose strippers, they may not be very effective. Those designed to remove specific products such as water-based or solvent based paints tend to be the most effective.
Methods of stripping Paint
There isn't a perfect method for stripping paint, it literally depends on the object to be stripped, the type of paint and how much you are willing to spend. Chemical strippers are effective, and depending on the type of chemical used, they work by weakening the adhesion of the paint or breaking down the paint.
Heat guns are inexpensive and they work very well with glossy paints. The high temperature they produce enables the paint to melt off the surface. Hand scrapers are suitable for small paint removal jobs and they are useful for removing paint from surfaces where the paint is already peeling or flaking away.
Other Methods
Sanding works for all types of wood, but they are not suitable for metal or masonry. They can also be used to remove left-over paint after using a heat gun.
Mechanical sanding requires the use of a power tool. They are more efficient than hand sanding but they can generate a lot of dust, so they are not suitable for removing lead paint.
Professional paint strippers might use an infrared heater mounted on a track. It is similar to a heat gun, but it works at lower temperatures, which is why it is regarded as the most gentle method of paint stripping.
Using Professionals
But how will you figure out all these details on your own? You need a highly professional home paint stripping service like Premium Door Stripping to help you successfully navigate through the whole process.
We provide a range of services including furniture and door stripping within Berkshire, UK. Regardless of the type of paint you need to strip, our team is always available to do an excellent job.