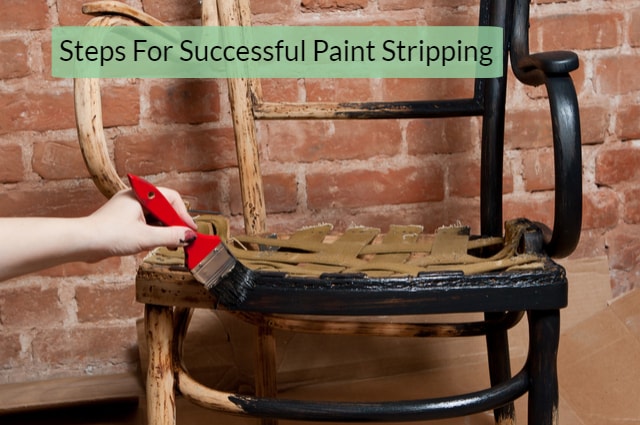 So you're looking around your home, and you notice that the paint on your door needs refreshing, or that the paint on your wooden bookshelf is peeling, and you realise that both items could do with a fresh lick of paint, but where do you start?
The first most hassle free option is to bring in a professional, but if you are on a tight budget, or just fancy having a go yourself, this guide will provide you with three easy steps for successful paint stripping!
Step One – Sourcing Materials And Wearing Protective Clothing
Preparation is key to successful paint stripping. Before you start make sure you have the right materials available. The materials you will need are: some steel wool, a metal bowl, some lint free material, a paintbrush, a plastic scraper, some mineral spirits, and some paint stripper.
Protective clothing is also recommended. This is because some of the chemicals used in paint stripping can be corrosive. It is therefore recommended that gloves, overalls and goggles are worn before you start the process.
Step Two – Applying The Paint Stripper
Shake the paint stripper before use. Next, decant the paint stripper into a metal container. Using the paintbrush, slowly apply the paint stripper from the metal container onto the wooden surface. Start in a small inconspicuous area, before gradually applying the paint stripper across all the wooden surface. Once the surface has been covered, leave the paint stripper to settle for approximately 20 minutes.
Step Three – Scraping The Paint Off
After 20 minutes you will see that the paint on the wooden surface has started to bubble. This is when it is time to scrape the paint from the wooden material. Using the tip of a plastic scraper carefully scrape off the paint. It is important care is taken to avoid damaging the wood underneath.
Depending on how well the paint scrapes off, will determine whether another coat of paint stripper will be required. If another coat of paint stripper is required, repeat step two.
Once the majority of paint has been removed, use some steel wool coated in mineral spirits to gently scrub the remaining remnants of the paint off the wooden surface. Once all the paint has been removed, wipe the wood with a clean soft cloth, which has been been dipped in mineral spirits. This provides a clean finish to the wood, and ensures the wood becomes a perfect base for repainting.