Thinking of how to replace your coffee table as a result of water stains isn't advisable. This post will enlighten you on the expert tips to help you remove the water rings with daily household products.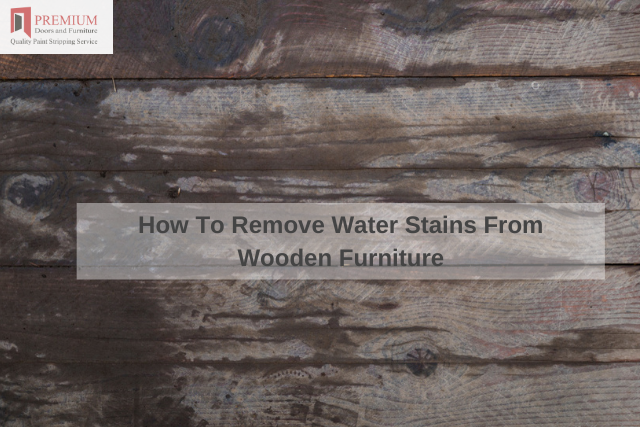 Here is how;
Spread Some Mayonnaise
Are you surprised that mayonnaise is of help in such a situation? You probably have plenty of it in your fridge. Dab mayonnaise onto the stain using a paper towel. Allow it to sit either overnight or for a few hours. The paper towel should remain on top all this time. The following morning, using a clean cloth, wipe away the mayo. Finalize this by polishing it with vinegar.
Combine Olive Oil and Vinegar
Using a small bowl, mix equal proportions of olive oil and vinegar. Using a piece of cloth, apply the mixture to the stain. Continue wiping towards the wood grain until you are sure that the stain is erased. The olive oil, in this case, is furniture polish, while vinegar will clear the stain. You can use the sum up by wiping the area clean. Ensure you are using a dry, clean cloth.
Use an Iron
Lay a clean cloth on the water stain. Preferably, a cotton cloth without prints. This is advisable to avoid the transfer of any patterns. Ensure the iron is preheated to a low temperature. Set the iron on the cloth briefly over the water stain. In case the stain is not wiped out at the first attempt, repeat the same process until the stain is cleared. It is important to note that this method is ideal for damp stains.
Plug in A Hairdryer
The method requires you to plug in the dryer and ensure it is turned to its highest setting. Ensure the hairdryer is focused on the stain. In this position, maintain your grip until the stain disappears. Unplug the dryer and polish your table using furniture oil. Cleaning wood after paint stripping is highly recommended to maintain its quality. Olive oil can also be of help in this case. The method is suitable for freshwater stains.