How a paint stripping job at Elizabeth Tower will alter the Westminster landmark's iconic chimes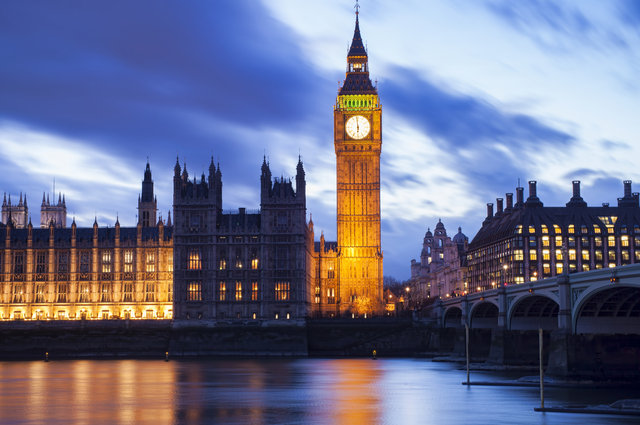 The familiar Westminster chimes could sound slightly different after a paint stripping operation. After their refurbishment, the University of Leicester thinks renovation work will alter the length of its sound waves and their tone.
After doing a laser vibration mapping assessment, the university said the chimes may sound different to the present Westminster chimes. One factor will be repairs to the crack in Big Ben, which forms the bell's dissonant sound. Another will be the stripping of soot, accumulated in its lifetime. It has also been stated that the bell hasn't been tuned since 1859.
Amy Stubbs, from Leicester University's Advanced Structural Dynamics Evaluation Centre said in The Daily Telegraph: "The sound of Big Ben is entirely unique and made up a number of different frequencies, all of which make it quite easy to identify when you hear it on the news, or the radio. We all know the sound intimately.
"If they are rebuilding the belfry then that could change the constraint that the bell moves in and so that could potentially have an impact. If you change the pressure of hitting the bell then it will vibrate in a different way, and perhaps change how long it rings for.
"It's likely to be very small difference in frequencies, maybe just a fraction of a hertz, which could be imperceptible to the human ear."
Paint stripping will have a role in the restoration of its clock face. During the 1980s, they were painted in black and gold. Instead, the black and gold paint will be stripped and replaced by green and gold paint – closer to the original colours of the Victorian era.
The restoration of the Elizabeth Tower and Big Ben is part of a £29 million restoration programme. For a few months, the chimes will be out of action. This year's lack of Westminster chimes is only the third time they have fallen silent in the clock tower's history.
Premium Door Stripping, 08 March 2017.