A look at how wood finishing techniques are honed in furniture restoration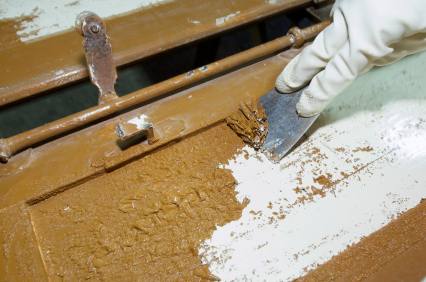 With the nights getting lighter, the spring cleaning season isn't too far away. For many, spring cleaning involves heavy sessions with the vacuum cleaner and dusting display cabinets. It is also a good time to give your wooden furniture a spring clean. Perhaps a touch of wood finishing and stripping may suffice. This has inspired our trio of wood finishing and stripping films.
Wood finishing enables us to restore our wooden furniture to an 'as new' condition. It adds shine to our pianos and sheen to our sideboards. Its character is restored, even more so if daubed with gloss paint in previous years. That is what we like about wood stripping and finishing: it brings our furniture back to life. Exactly as the designer and carpenter intended.
1. How to Strip Stain From Wood : Furniture Repair Tips
In our first clip from the eHow At Home YouTube channel, we see our craftsperson stain stripping half a table. This clip is clearly aimed at beginners and described in plain English.
2. Finishing Mahogany: 3 Tips for Beautiful Color in Your Woodworking Projects
Our second clip is a eulogy to the joys of mahogany. It also stresses how flexible it is for staining and easy to work with. The narrator gives us an insight into three staining techniques.
3. Classic Boat Finish On Mahogany
If you have an oyster yawl in Whitstable or a sailing vessel on The Solent, this third clip might be useful to you. In 21 minutes, we see how wood finishing techniques, tips, and materials were used by boat builders.
Premium Doors and Furniture, 01 February 2017.