Restored AVRO Lancaster Bomber expected to be operational by 2020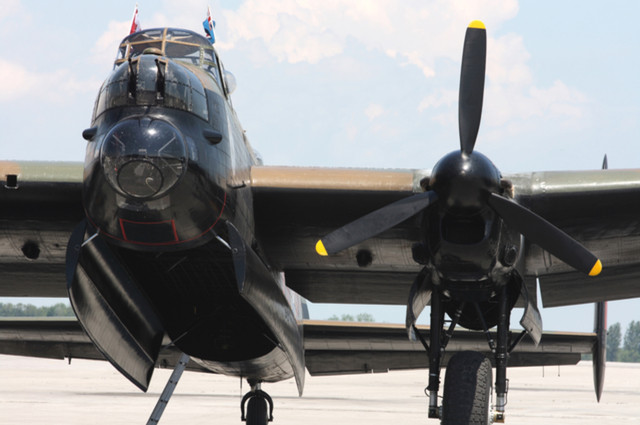 During the Second World War, A.V. Roe's iconic Lancaster Bomber played an important role in stopping the onward march of Nazi Germany and Adolf Hitler. In aviation history, it is best known for its part in the Dambusters attack on the Ruhr dams. For three brothers in Lincolnshire, it has an emotional connection. It was the last resting place of brother Christopher Panton, who was shot down in a bombing raid in Nuremberg, in March 1944.
In 1988, it was purchased as a permanent memorial for his brother. So brothers Andrew, Fred, and Harold purchased the Lancaster Bomber and set up the East Kirkby Aviation Centre. This was opened as a museum and as part of their long term restoration project.
The three brothers aim to make their Lancaster Bomber – also known as Just Jane – operational by 2020. The cost for their latest restoration job is £3.5 million. This will cover the cost of paint stripping and be part of the plans to get Just Jane cleared for take off.
Entering service in 1942, the AVRO Lancaster Bomber was designed by Roy Chadwick as a replacement for the ill-fated AVRO Manchester. In all, 7,377 Lancasters were built with orders going to the Royal Air Force, plus the air forces in Australia and Canada. Most of them were built at A.V. Roe's works in Chadderton, near Oldham.
Before they apply their finishing touches to Just Jane, you can have a sneak peak of the Lancaster without having to leave for Lincolnshire. For even more information on the AVRO Lancaster Bomber, The Lancaster and Manchester Archive is a complete source on the legendary Second World War aeroplane.
Premium Doors and Stripping, 26 January 2017.