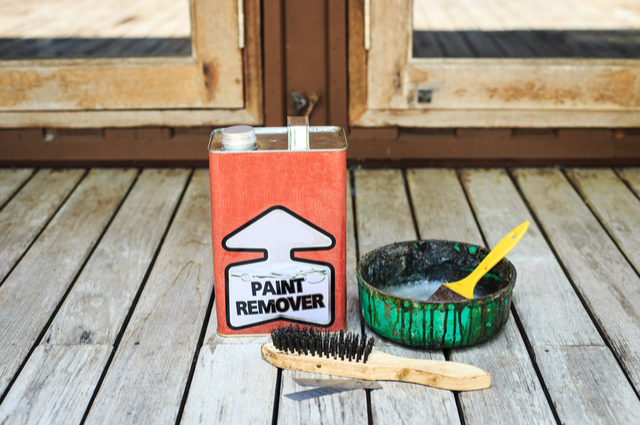 Paint removers are effective for stripping coats from your furniture, doors, and cabinets. The only problem is that a majority of paint removers are not safe. As a user, you should buy a stripping agent that is free of inherent toxic compounds. One very dangerous toxic compound found in most stripping chemicals is methylene chloride. The chemical is known to cause fatal effects to your body if inhaled or accidentally ingested. For this reason, you should be cautious when approaching the options.
If you don't know what to go for and who to consult, you should consider paint stripping services. One reliable market supplier and a leading provider of paint removal and paint stripping services in the UK is Premium Door Stripping. We specialise in removing paints from doors, fireplaces, cupboards, radiators and benches or wooden window shutters. We have the expertise in the paint stripping business and can offer you the direction that you need to get the stripping job done.
What Chemicals to Avoid and Why?
Other than methylene chloride, it's important to be on the lookout for a number of chemicals in a paint remover, including toluene, methanol, ethanol, mineral spirit, and acetone. These solvents are flammable, and may cause serious harm to you. The organic solvents may damage your eyes, skin, respiratory tracts, and nervous system. Due to the irritant effect and toxicity potency, the chemicals needs special handling and should be kept away from children.
What Chemical Option and Form is Safer?
Research shows that caustic soda is among the safest stripping chemicals to use. Premium Door Stripping employs the use of caustic soda in the paint removal services. The paint stripping services employed considers two tank options; hot and cold caustic soda. The caustic soda can remove paint from metallic and wood finishes. In addition to this, caustic soda causes no harm to you, and is safe to handle. The form of the stripper has a role to play when considering the safety of using the chemical. When comparing the liquid and paste forms, the latter is less hazardous than the former. This means there is less danger in using the caustic soda as it is in paste form.
Conclusion
Overall, your safety is a priority when buying a paint remover or hiring a stripping service firm. The company that you consider need to guarantee the safety of using the product. The bottom line is that you should avoid toxic chemicals. You should consult Premium Door Stripping for the safest paint removers.