Should you strip or stain your furniture?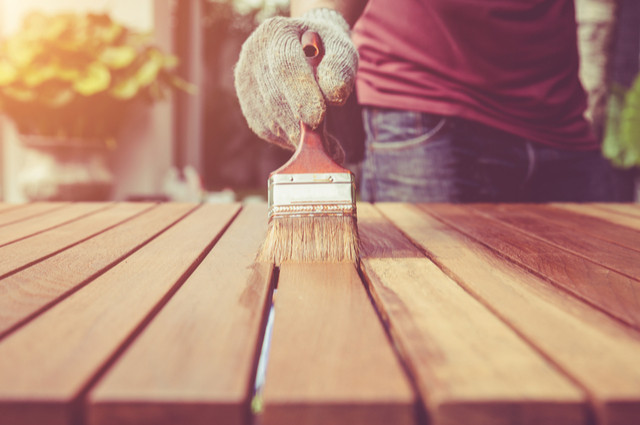 We at Premium Doors and Furniture do a good line in furniture stripping and stripping. You may wonder whether your beloved chair needs to have its coating stripped, or a staining. The first clip we present might answer your question.
Furniture stripping or staining? A quick test
In this video clip from Lowe's Canada (via Olympic), this pearl of wisdom enables you to tell whether your furniture should be stripped or stained. Simple but effective.
Hitting the deck

Ron Hazelton's clip shows you how to clean, seal, and stain a deck. Over a day. With the warm weather coming our way, a useful tip to take on board.
Stripping a polyurethane finish

Courtesy of the You Can Build That YouTube channel, we see how a polyurethane finish is stripped from a wooden table.
A chemical free stripping method

Mark Holm's clip shows you how to strip a door with a circular sander. This, albeit noisy method, has the advantage of being chemical free. A face mask may be a good idea, to protect yourself from dust.
Premium Doors and Furniture, 02 June 2017.