About stripping lead paint and the safety measures you need to take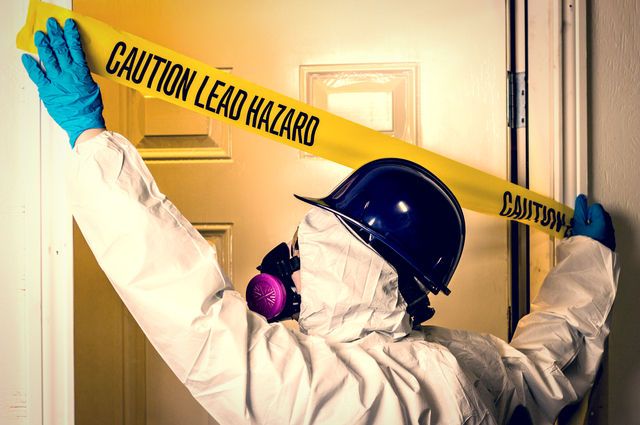 Before 1992 in the UK, our paint used to have lead. For example, in white primer and topcoat paint, substantial amounts of lead used to form part of its pigment. Most lead paint used lead carbonate or lead sulphate and this was common practice between the 1930s and the 1950s. Lead accounted for half of the solution in each tin.
Though you can no longer buy lead paint, some properties could be carrying the killer substance. Especially homes built from the 1930s to the 1980s. As well as white lead, there was also red lead, used in steel work. Prior to the early 1970s, red, yellow, orange and green lead-based pigments (lead chromate) were used in coloured paints.
Why should you strip lead paint?
Lead in paint is a carcinogenic substance. In the long term, it can cause respiratory problems and lead to death. It was used as a drying agent as well as a pigment.
Before you start…
First and foremost, make sure the room you are working in is well ventilated. Make sure you keep animals and children away from the room. Personal protective equipment matters to the power of one hundred. This includes face masks and gloves.
How long does it take to do?
Stripping lead paint can take a few days, depending on the complexity of the task.
What tools will I need?
A bucket;
A dustpan and brush;
A half mask respirator;
A paint scraper;
A putty knife;
Some rags;
A HEPA vacuum cleaner;
A utility knife.
After you have finished…
Use the HEPA vacuum cleaner to clean all dust from your lead paint stripping job. Your painting clothes should be washed separately from the rest of your laundry.
Premium Doors and Furniture, 26 April 2017.